Social Club
New Italian American Food & Cocktails
Red Sauce
Tai Kwun Neighborhood
Vinyl Records
Hip-Hop
About Franks
Franks, the clubhouse for the Tai Kwun neighborhood, is a new approach to the traditional Italian American social clubs of New Jersey and New York. Opened in 2018 Franks is named after Todd's mentor Frank Amen, the legendary New Jersey restaurateur. Owners and brothers Todd and Mike Darling, who grew up in New Jersey thought; whoever wrote the rule that social clubs had to be low-key, exclusive joints? Why can't we build a bustling social club, with "welcome home" hospitality that's open to anyone who's passionate about music, food, and cocktails?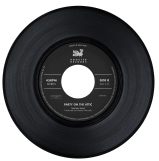 Krstn Brlw
Franks is my go to restaurant and bar. The cocktails are on point. Food is delicious, I was surprised to find the oysters are so fresh. My favourite is especially chicken parm and their version of a bolognese- guarantee you have never tried anything like this and will blow your mind. Best of all, is the service and the way the team makes you feel from the moment you walk through the door to you sitting down for a cocktail before dinner at the bar, to moving upstairs to dinner and back down to party the night away. It is your ideal night out, and to be honest I never have left Frank's without thinking that was another night to remember. I Love Frank's!!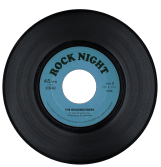 Amber, Lai
Newly opened after a refresh. Interior work is well done, picking up on a lot of details from classic American Italian joints. Moving to Hong Kong from New York more than a few years ago, this reminded me of a number of my old spots in NYC.

We were in for small bites and cocktails, so not commenting on the larger menu. That said, all of the sides we tried were delicious! Can't go wrong.

Cocktails are innovative, and trying to push boundaries a bit. That said, might be trying a little too hard? Some of them could use "one less ingredient" to clarify what the main note is. Everything we had was really good.... just a lot going on.

And a massive sound system. Rocking 90's Hip Hop on the night of our visit, which was a complete time warp. Loved it.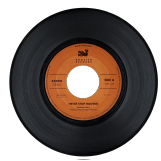 Parker, Thakore
Frank"s is,an awesome place to hang out for all types of occasions. Their team is totally dedicated and their perform their duties efficiently and always with a,smile and makes you feel at home, the minute you enter in. Plus it is well lead by Christine.I would recommend Frank"s to be on your priority list for your next visit for any types of Gatherings and Socials .
Cheers!Ashu
localiiz, 2021
Away In Style, 2021
Alphamen Asia, 2021
localiiz, 2021
Lifestyle Asia, 2021